Mbanq's Solutions
for Hotel Franchises,
Hospitality
and TRAVEL Businesses
Hotel chains boost revenue and customer loyalty through digitally-enabled ecosystem platforms. Mbanq empowers hospitality franchises as ecosystem creators, bringing to market differentiated financial products and next-gen travel-centric solutions.
Embedded financial services create new momentum, enhance the customer experience and open new revenue streams. Hotel chains access new revenue opportunities and optimize back-office performance with turn-key solutions. Mbanq's as-a-service capabilities enable the hospitality industry to continuously engage with their customers – at home and on the road – and maximize per-person revenue.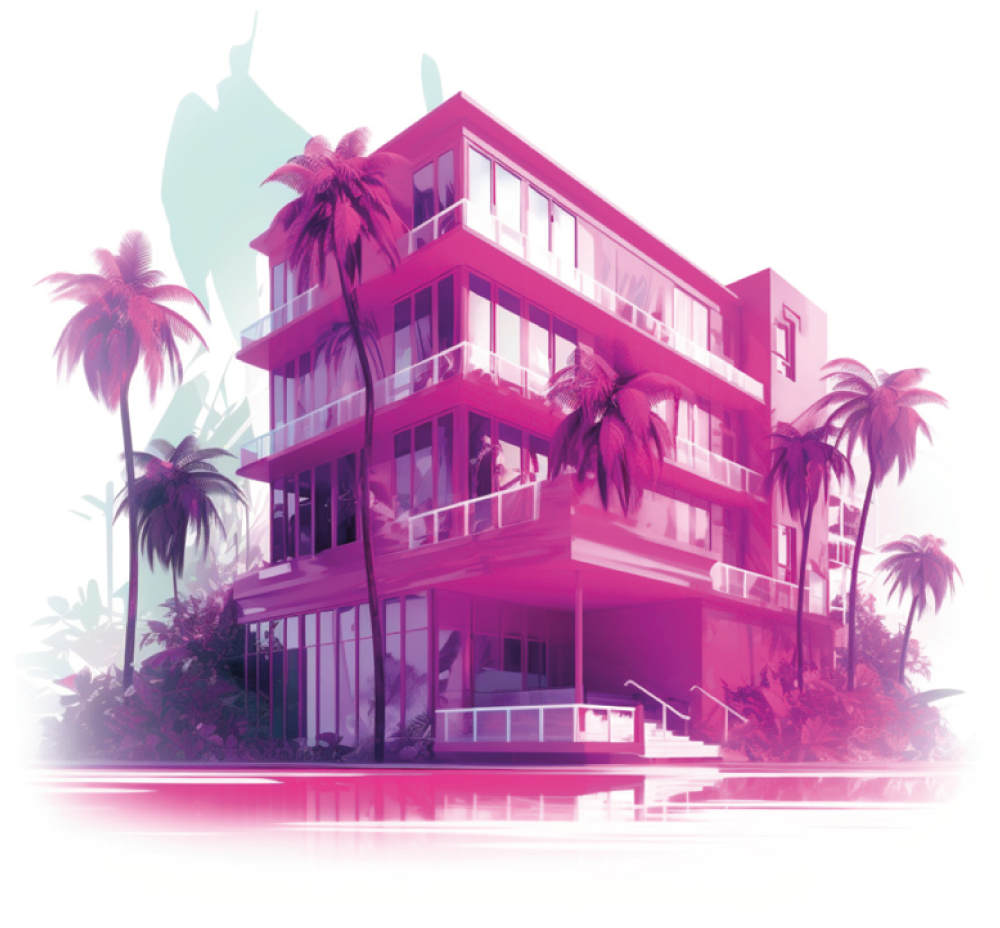 Hospitality industry is Uniquely Suited
to Benefit from Embedded BANKING
By leveraging Mbanq's offerings, you will enhance your business with financial services integration, open new revenue areas, streamline operations, improve customer engagement and make data-driven business decisions in a rapidly evolving industry.
Enhanced Audience Experience
Increased affordability for hospitality bookings through lending services    
Rewards at checkout
Digital wallet-supported bookings and purchases during travel/stay
One-touch value added services
One-tap travel insurance add-ons
Virtual tours of facilities and experiences
Relevant offers/promotions
Better cross-sell recommendations
(e.g. personalized complementary items, experiences)
Up-sell other financial services offerings such as spend management tools
Simpler access to financial tools
Earlier access to paychecks for employees
In-app tax products for employees
Bank accounts for teams and athletes
Credit access based on purchase history and behavioral data for fans
Take control of evolving digital innovation
to incorporate personalized travel-focused banking capabilities
How You Benefit from Mbanq's Comprehensive Banking-as-a-Service
Financial Services Integration
Mbanq's Embedded Banking solutions can be integrated into the hospitality industry, allowing hotels to offer financial products and services to their guests. This includes providing stylish branded debit and credit cards, offering financial products through a mobile app, and partnering with a sponsor bank for secure transactions. This opens up new revenue streams for the hotels, resulting in more income and greater profitability.
Compliance and Regulatory Expertise
Mbanq has extensive experience in regulatory and compliance, which is crucial in the highly regulated financial services industry. It assists hospitality businesses in navigating compliance obligations and helps ensure adherence to laws and regulations related to financial transactions and services.
Disbursement and Collection Solutions
Mbanq's Disbursement-as-a-Service (DaaS) and Collection-as-a-Service (CaaS) can be utilized by hotels to automate payment workflows, disburse funds to customers or suppliers, and improve collections processes. These solutions reduce operational complexities, enhance cash flow, and provide secure payment transactions.
Account Management and Closure
Mbanq's Account Closing-as-a-Service (ACaaS) streamlines the account closure process for hotels. This can help manage a large number of accounts efficiently, and follow regulatory guidelines. It simplifies the account management and the account closing process and reduces the time and resources required.
Mbanq's Insights-as-a-Service helps hotels make data-driven business decisions by providing analytics, monitored metrics, and integrated data from various sources. It enables hotels to gain insights into guest preferences, optimize operations, improve transparency, and enhance collaboration with partners.
Loyalty and Rewards Solutions
Mbanq enables hotel and travel businesses leverage innovative loyalty and rewards programs that are personalized to their brand.
Digital Platform and Engagement
Mbanq assists hospitality brands to develop digital platforms that enhance customer engagement and loyalty. This includes features such as interactive guest experiences, digital content distribution and personalized offerings to create a strong community and enhance customer satisfaction.
Data Security and Compliance
Given the sensitivity of financial data, Mbanq provides industry-leading security features and compliance measures to protect customer information and prevent fraud in financial transactions within your industry.